Joseph Lormand is the creator of Chess Evolved Online, as well as several other games on Kongregate, going by the name TheGrandestine. He also goes by the company name Brilliant Light (Facebook) and Unbounded Games, and has a personal Facebook and a Chess Evolved twitter as well. Elsewhere, he goes by joUBG (Joseph's nickname and UBG, Unbounded Games: reddit, newgrounds).
"The real Magic of our world is that Games contain, generate, and exude a hidden, abstract, and incomprehensible form of informational construct, that cannot be conveyed using the language of any idea, information, or logic. I have studied the source of this Arcane Power and how to manifest it, yet decades of amplifying my Maximum Spell Capacity has left me unable to Cast my GRAND MAGIC, as it mandates exceptional Channel Time, of Mana Cost beyond my Passive Mana Regeneration – thus Kreds are Mana to me, needed to see my SORCERY ! ! !
tl;dr . . . 'Kreds are Mana, Games are Magic, I am a Wizard.'"
Released Games
Edit
eYe_of_eVe
Edit
eYe_of_eVe (Newgrounds) Very loud movie. Think 240p video plus red fractals plus time and date function.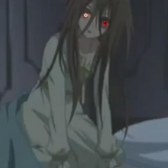 Main page: eYe_of_eVe
eYe_of_eVe is a movie like The Grandest Scheme but instead of being a prototype soul forge, it is a danger to your sanity[1].
Game of Deviance
Edit
Main page: Game of Deviance
Game of Deviance (also known as GOD) is simply Lormand's facebook page.
In-Development Games
Edit
TheGrandestine also has some teased work-in-progress games. These are:
Demon Cave: Pure tactics-based roguelike without numbers in combat. All logic vs infinite armies.
Mana War: Real-time CCG casting hundreds of spells per fight. No drawing. Has terrible GFX.
Mage Tower: Solve complicated puzzle rooms.
The Living Dungeon: Hero vs World. Search for relics to unlock god powers and find out why you need them.
Cascading Chaos: CCG with over 10k cards. Create a specific formation of runes (5x5 army). Autoplays.
TGS Idle: Doomsday device. More info
Brilliant Light
Edit

Technically speaking, Chess Evolved used to be under the Brilliant Light name until presumably he realized the imposing figure of a big company didn't paint him in the most brilliant light. It is at least known that this company (officially known as Brilliant Light LLC) was made in 2014[2], but the change was not documented. The only game uploaded under this name currently is on the BrilliantLight newgrounds.
Chess Evolved Online
Edit
While as previously mentioned, this game is no longer under Brilliant Light's development, shocking information can be found lurking inside the official Chess Evolved page.[3] While these have not been updated since 2014, and though these are not technically void as they were not signed, and though these pages are unlisted, and though it is likely Lormand took someone else's Terms of Service and replaced the company and game name directly, if they were revealed they would cause a massive stir in the userbase.
Terms of Service
Edit
Last update: Nov. 30, 2014
 
I. Introduction and Agreement to these Terms of Service
 
Welcome and thanks for your interest in the products and services of Brilliant Light LLC ("Brilliant Light"). By accessing and playing this game ("Chess Evolved"), you acknowledge that you have read, understood, and agree to the most recent version of these Terms of Service ("Terms").
Brilliant Light reserves the right to revise these Terms at any time. If we do, we will post the modified Terms on this page and indicate the date of the most recent change above. You agree to read all notifications we send you and to periodically check this page for updates to these Terms. Your continued use of Chess Evolved constitutes acceptance of these Terms and any modifications thereto. If you object to any changes, your sole recourse is to cease use of Chess Evolved.
Since Chess Evolved exists on the Facebook platform, any activities on Facebook beyond the scope of Chess Evolved are governed by Facebook's Statement of Rights and Responsibilities. You can find Facebook's Statement of Rights here: https://www.facebook.com/legal/terms
 
II. License to Play
 
Subject to compliance with these Terms, Brilliant Light is granting you a non-exclusive, non-transferable, revocable limited license to access Chess Evolved for your own non-commercial entertainment purposes only. You agree not to use Chess Evolved for any other purpose. If you violate any of these Terms, we reserve the right to terminate your license without notice.
Note that the phrase, "for your own non-commercial entertainment purposes only". This means anyone not having fun is a violation of the Terms of Service, and if anyone also makes videos and monetizes it, they will be violating the terms of service. 
III. In-Game Currencies and Goods
 
Chess Evolved may include virtual, in-game currency ("Virtual Currency"), that may be purchased with "real world" money or tailored interactions with a third-party service. Virtual Currency may be used to purchase virtual, in-game digital items ("Virtual Goods"). Please note that Brilliant Light does not handle the transactions of any Virtual Currency. Third party payment providers handle all Virtual Currency transactions. By purchasing Virtual Currency in Chess Evolved, you are bound by any and all relevant third party payment providers' Terms of Use.
In addition to any third party obligations, the following shall apply. In no way can Virtual Currency or Virtual Goods be redeemed for "real world" money, goods, or other items of monetary value from any party. Transfers of Virtual Currency or Virtual Goods outside of Chess Evolved are strictly prohibited. This means you may not buy or sell Virtual Currency or Virtual Goods for "real world" money or otherwise exchange items for value outside of Chess Evolved.
You also agree that all sales of Virtual Currency and Virtual Goods are final. No refunds will be given by our third party payment providers or Brilliant Light. Other than a limited, revocable, non-transferable license to use the Virtual Currency or Virtual Goods in Chess Evolved, you have no right in or title to such Virtual Currency and Virtual Goods. In the event that your account is terminated or suspended for any reason, in Brilliant Light's sole and absolute discretion, or if Brilliant Light discontinues Chess Evolved, you forfeit any and all Virtual Currency and Goods. Brilliant Light has the absolute right to manage, regulate, control, modify, and/or eliminate Virtual Currency and/or Virtual Goods as it sees fit in its sole discretion, and Brilliant Light shall have no liability to you or anyone for the exercise of such rights.
Potentially, all of your Dragon Coins and Rubies can be outright removed and Brilliant Light can legally say they didn't do it.
 
IV. Rights to Content
 
"Content" means all software, communications, images, sounds, and material perceived or made available from Chess Evolved. It also includes any feedback, comments, or suggestions that you provide to Brilliant Light regarding Chess Evolved. Unless otherwise specified in writing, all Content is owned, controlled, or licensed by Brilliant Light. All Content is copyrighted under United States copyright laws and/or similar laws of other jurisdictions, protecting it from unauthorized use. Brilliant Light, its logos, game names, and game logos are trademarks of Brilliant Light and may not be used without Brilliant Light's express written permission.

In other words, every single word involved with this game is now owned by this game. All of the Kongregate comments and political posts are now Brilliant Light's. Examples of these are on the page now. In addition, this entire Wiki, being unofficial, has violated this term several hundred times. All videos as well have violated this term. Luckily, violations of the term coincide with uses of this term, which means that a video of Chess Evolved is both content controlled by Brilliant Light and content unauthorized by Brilliant Light.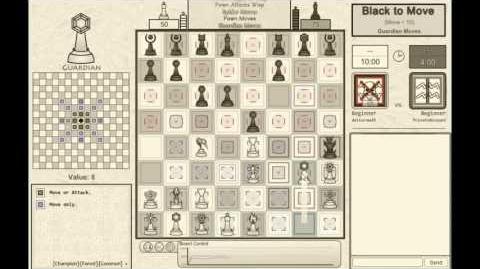 You agree that all Content, including but not limited to all accounts, Virtual Currency, and Virtual Goods acquired and developed during the course of Chess Evolved, are the sole and exclusive property of Brilliant Light. Brilliant Light may use all Content for any purpose, including for commercial or promotional use without restriction or compensation to you. You agree not to copy, redistribute, publish or otherwise exploit any Content in violation of the intellectual property rights of Brilliant Light or any other third party.
Note that this also means that anything you create, meaning videos, music, or artwork, during Chess Evolved's development, are now property of Brilliant Light.

If you are deemed to have retained any right, title, or interest to any portion of the Content, you agree to and hereby assign solely and exclusively to Brilliant Light all of your right, title, and interest in and to such Content, without additional consideration, under all applicable laws, in perpetuity. If such assignment is ineffective under applicable law, you hereby grant to Brilliant Light the sole and exclusive, irrevocable, sublicensable, transferable, worldwide, royalty-free license to reproduce, modify, create derivative works from, publish, distribute, sell, transfer, transmit, publicly display, use, and practice such Content, and to incorporate the same in other works in any form, media, or technology now known or later developed. To the extent permitted by applicable laws, you hereby waive any moral rights or rights of publicity or privacy you may have in such Content.
Not only that, but anything done in real life (right, title, and interest) - is also owned by Brilliant Light. This includes, but is not limited to, getting a better job, becoming the President, learning a new language, changing your opinion, and modifying a Terms of Service. In addition, this is all morally appropriate.

Brilliant Light representatives may monitor certain Content in Chess Evolved, but cannot monitor or prescreen all of the Content and do not attempt to do so. We have the right, but not the obligation, to edit, refuse to post, or remove any Content posted in Chess Evolved that is deemed objectionable or violates these Terms or the spirit of these Terms, at our sole discretion and determination. If you encounter something you find objectionable and in violation of these Terms, you can bring it to our attention by contacting us. We do not assume any responsibility or liability for Content that is generated by users of Chess Evolved. You bear the entire risk of the completeness, accuracy or usefulness of Content found in Chess Evolved.
You acknowledge and agree that Brilliant Light may use built-in tracking features to obtain information regarding your use of Chess Evolved, and agree that such information is deemed to be Content for all purposes under these Terms.
In addition to that, all your mouse movements, clicks, and keyboard clicks, are now Content.
 
V. User Code of Conduct
 
Your use of Chess Evolved is governed by certain rules (the "Code of Conduct"), maintained and enforced by Brilliant Light. It is your responsibility to know, understand and abide by this Code of Conduct. The following rules are not meant to be exhaustive, and Brilliant Light reserves the right to determine which conduct it considers to be outside the spirit of Chess Evolved and to take such disciplinary measures as it sees fit up to and including termination and deletion of the user's account. The Code of Conduct governs all aspects of your interaction with Chess Evolved, including but not limited to posting messages within Chess Evolved or any other form of communication within Chess Evolved, interacting with other users in any and all Chess Evolved or Brilliant Light specific or controlled mediums, and otherwise accessing Chess Evolved.
If Brilliant Light finds in its sole and exclusive discretion that you have violated the Code of Conduct, we can change or remove the violating item and/or suspend or terminate your access to and use of Chess Evolved.
You agree that your use of and conduct in Chess Evolved shall be lawful and you will not:
transmit or post any content or language which, in Brilliant Light's sole and absolute discretion, is deemed to be offensive, including without limitation content or language that is unlawful, harmful, threatening, abusive, harassing, defamatory, vulgar, obscene, hateful, sexually explicit, or racially, ethnically or otherwise objectionable, nor may you use a misspelling or an alternative spelling to circumvent the content and language restrictions listed above;
Swearing breaks the terms of service.
communicate or post any user's personal information, including but not limited to another user's address, phone number, e-mail address, or credit card number, in Chess Evolved without the user's express written consent, except that a user may communicate his or her own personal information;
A pretty reasonable rule, except that the vagueness allows information such as privately shared Virtual Currency values to be publicly shared without response from the Terms of Service.
violate the contractual, personal, intellectual property or other rights of any party, or promote or constitute illegal activity;
It's unlikely that any group would want to communicate through Chess Evolved, as not only are such things tracked (but not monitored), but that the censor system would get in the way of posting anything significant.
make improper use of Brilliant Light's support services or submit false reports of abuse or misconduct;
Finally, there is something you can do against false reporters!
disseminate, transmit, or attempt to upload viruses, Trojan horses, keyboard loggers, time bombs, adware, spyware, or any other malicious or invasive code of program;
First of all, note the typo in "invasive code of program". Running a search on that phrase results in 128 results of 128 other people using this same (invasive) terms of service template. Second, this effectively bans the Knight unit from the game (from horses). Third, getting a time bomb in Brilliant Light is likely already covered by the law.
copy or adapt Chess Evolved' software including but not limited to Flash, PHP, HTML, JavaScript, or other code;
Another typo. Considering the one-two "Owned-Unauthorized" combo mentioned earlier, if any code or adaption is done on this, it is already owned and unauthorized.
reverse engineer, decompile, reverse assemble, modify or attempt to discover any software (source code or object code) that Brilliant Light created to generate web pages or any software or other products or processes accessible through Chess Evolved;
This means that users (including, but not limited to) ABC_Boy and Mpabdu are now breaking the terms of service fragrantly, as they have decompiled the code.
except as may be the result of standard search engine or Internet browser usage, use or launch, develop or distribute any automated system, including, without limitation, any spider, robot (or "bot"), cheat utility, scraper or offline reader that accesses Chess Evolved, or use or launch any unauthorized script or other software;
Note that the terms of service splits into two here, as even though this is on one bullet point, it contains one plus a sentence fragment from the previous one. It also implies Chess Evolved is playable through a search engine.
interfere with or circumvent any security feature of Chess Evolved or any feature that restricts or enforces limitations on use of or access to Chess Evolved or Content;
This means any unlocking of Content (like unlocking upgrades, Ranked mode, and Shop features) is also breaking the Terms of Service.
participate in any action that, in Brilliant Light's sole and absolute opinion, results or may result in an authorized user of Chess Evolved being defrauded out of Virtual Currency or Virtual goods that the user has earned through authorized game play in Chess Evolved;
In addition, any market advice (like saying Premium boxes are bad) may result in defrauding.
sell Chess Evolved or any part thereof including but not limited to Virtual Goods or Virtual Currency, user accounts and access to them in exchange for real currency or items of monetary value; or
Since Brilliant Light was essentially selling Chess Evolved as a product, it can also not follow the Terms of Service, as users have already given money to the game and therefore broke the Terms of Service.
engage in cheating or any other activity deemed by Brilliant Light to be in conflict with the spirit or intent of Chess Evolved.
Note that previously, there were plenty of gamebreaking combos that got nerfed (the most notable was the ward-attracting Phoenix-Beacon update). This means any user using them is in conflict of the spirit of Chess Evolved.

Again, please be aware that any activities on Facebook beyond the scope of Chess Evolved are governed by Facebook's Statement of Rights and Responsibilities, which you can access here: https://www.facebook.com/legal/terms
 
VI. Minors
 
By accessing and using Chess Evolved, you represent and warrant that you are at least 13 years old. If you are a minor over the age of 13, we recommend you seek consent from a parent or legal guardian before accessing Chess Evolved.
This is a hilarious messup here, as the "minor over the age of 13" should very likely be saying "under". This has 211 results. Many Kongregate teens will also accidentally stumble upon this game, as that is the minimum age there.
 
VII. Termination
 
We reserve the right to terminate or suspend your account or access to any or all of Chess Evolved at any time and for any reason. It is within our sole discretion and determination to terminate your account for what we deem to be a violation or reach of these Terms. In the event that we terminate or suspend your account, you will have no further access to your account or anything associated to it. As stated above, you will not be entitled to a refund of any Virtual Currency or Virtual Goods acquired or developed during Chess Evolved.
 
VIII. Privacy
 
Brilliant Light respects and protects the privacy of the users of its Games. By accessing Chess Evolved, you acknowledge and incorporate the Privacy Policy into these Terms. Please refer to Brilliant Light's Privacy Policy here: http://www.chessevolved.com/privacy-policy.html
I doubt it.
Privacy Policy
Edit
(The Privacy Policy is here.[4])
Last Updated Nov. 30, 2014
That's quite some inconsistent text (the previous was Last update: Nov. 30, 2014)

Thank you for playing Chess Evolved ("the Game"), developed and published by Brilliant Light LLC ("Brilliant Light"). In this Privacy Policy "You" and "Your" refer to you, the person visiting or playing our Game. "We", "Us" and "Our" refer to the Company, staff, sites, and other resources of Brilliant Light.
We believe in protecting Your privacy. Please read the following Privacy Policy to understand how We use and protect the information that You provide to Us.
It's a little strange that this information is phrased this way, as it almost sounds like a religious text in which "Him" and "God" are capitalized.
I. Contacting Us 
If You want to know what information We hold about You or if You have any other queries in relation to this Privacy Policy, please contact Us in writing.  Our contact information is below:
Email:  support@chessevolved.com
You can't exactly write in an email (as this is the only contact).
II. Information That We Collect From You
When you play the Game, We will collect some of your personal information that might include, but is not be limited to, your Facebook ID number.
Note that the additional space between the bullet point and "W" is actually in the script.
By playing the Game, You consent to the collection, use and transfer of Your information in accordance with the terms of this Privacy Policy.
We may also collect information about You, from any e-mails or letters that You send to Us. We will only use any such information in accordance with the terms of this Privacy Policy.
Any materials or information that You post or upload to Chess Evolved or to Us may be visible to other users of Chess Evolved and will be stored on Our servers for the purposes of making Chess Evolved available. We advise You to be selective about what information You post. Please do not include the following information in any post: telephone numbers, addresses, date of birth, or other information you might want to hold private.
The extra space is gone (it may have been copied from a different Terms of Service). So, if you ever had a nice chat with someone when you were a way lower rank, have no fear! Chess Evolved's storage system is here!
We may receive information that You submit to any third party website You access from links contained within Chess Evolved, including without limitation any third party payment processor or e-commerce portal provided by an e-commerce operator that may from time to time be made available to You via Chess Evolved. We and the owner/ operator of that third party website will be the data controller in respect to any such information.  You should check the privacy policy of such third party website to find out how they will use Your data. We will only use the information we receive in accordance with this Privacy Policy.
Now this one has an extra space after the paragraph. Now if you visit any links in Chess Evolved, they know where you went.
We may collect information about the location of your computer or the device upon which you access Chess Evolved. We may also collect information about in-game activity and how Chess Evolved is used. Such information may include but shall not be limited to:       
login information (time of login and the number of logins)        units obtained;        units upgraded;        items purchased;        items obtained through prizes or bonuses;        rating changes over time;        win or loss rates at any given time;        the number of times You share Game activity with friends;        the number of Game invitations You send to friends;        the amount of virtual currency You have; and        and the amount of virtual currency You have earned or purchased. Oh! Now Brilliant Light knows where you live.
We may use this information for a number of purposes such as optimizing gameplay, security, and to help us provide more efficient customer support.
Well.
III. Use Of Your Information
We may use Your information for the following purposes:
to administer Your account;
to enable Us to provide You with access to Chess Evolved;
to enable You to download information and materials from Chess Evolved;
Which is supposedly prohibited in the Terms of Use...
to provide You with services You subscribed to;
A Chess Evolved newsletter doesn't exist yet.
to display Your title and name to other players (ex. Master V. Castallanta);
Luckily, Kongregate users do not need to give up their personal information (name) to play.
to enable other members of Chess Evolved to chat with or contact You;
to provide customer service in relation to Your use of Chess Evolved; and
to administer, support, improve and develop Chess Evolved.
We may also use Your information to contact you about Chess Evolved or to send you other content We think may be of interest to You. We will only do this if You have so consented or requested to receive such information when you downloaded Chess Evolved. If at any time You no longer wish to be contacted, please let Us know in writing and We will arrange this.
IV. Disclosure Of Your Information
Other than as expressly set out in this Privacy Policy or as otherwise required or permitted by law, We will not share, sell or distribute any of the information You provide to Us without Your consent.
The "Other than" part makes this not so confident.
We may disclose Your personal information to:
any third party to whom disclosure is necessary to enable Us to provide You with the services to which You have subscribed;
any person to whom disclosure is necessary to enable Us to enforce Our rights under this Privacy Policy or under the Terms of Use (including, without limitation, our proprietary rights in or to Chess Evolved); or
any entity that legally acquires Us or any of Our Games
Again, this is lucky, as Chess Evolved is no longer operated by Brilliant Light.
We may pass to third party payment processors certain information that identifies you as the Game's player along with information on whatever you have selected to purchase.
We may disclose generic non-personal information in the aggregate (that is not specific to and does not identify You) to third parties including, but not limited to, third party advertisers and/or any third party game developer that develops or modifies Chess Evolved for Us on Our behalf.
You should always be careful when submitting information about Yourself within Chess Evolved and You should only submit information that You consent to make public.
V. Children
We do not knowingly collect or solicit personal information from anyone under 13 years old or knowingly allow such persons to register. If You are under the age of 13 years, please do not attempt to access Chess Evolved or send any information about Yourself to Us including, without limitation, Your name, address, telephone number, or email address. No person under the age of 13 may provide any personal information to Us or Chess Evolved. In the event that We learn that We have collected personal information from anyone under the age of 13, We will delete that information as soon as practicable. If You believe that We might have any information from or about a child under the age of 13, please contact Us in writing.
If You are a minor aged between 13 and 18 years old, it is important that you ask your parent or legal guardian for permission before sending any information about Yourself to anyone.
VI. Cookies
The Game uses cookies to ensure proper function and so You get the highest level of satisfaction. Cookies are small amounts of information which We store on Your computer. They make it easier for You to log into and use Chess Evolved. They also allow Us to monitor website traffic and to personalize the content of Chess Evolved for You. If You do not wish Us to install cookies on Your computer for these purposes, You may change the settings on Your internet browser to reject cookies. For more information please consult the "Help" section of Your internet browser. Please note that if You do set Your internet browser to reject cookies, You may not be able to use all of the features of Chess Evolved.
VII. Third Party Sites and Contributors
Chess Evolved may contain links to websites and microsites that are operated by third parties. We do not control those websites and microsites and as such this Privacy Policy does not apply to those websites and microsites. Please consult the terms and conditions and privacy policies of those third party websites and microsites to find out how they collect and use Your personal data and to establish whether and for what purpose they use cookies.
Advertisements contained on Our Games operate as links to that advertiser's websites and as such any information they collect by virtue of Your clicking on that link will be collected and used in accordance with the privacy policy of that advertiser.
VIII. Security And Data Retention
We employ reasonable security measures to protect Your information from access by unauthorized persons and against unlawful processing, accidental loss, destruction and damage. We will retain Your information for the duration of Your membership of Chess Evolved and/or whilst you continue to have access to Chess Evolved and for a reasonable period thereafter or as long as the law requires or permits.
IX. Data Access and Corrections
You are entitled to see the information We hold about You and You may ask Us to make any necessary changes to ensure that it is accurate and kept up to date. If You wish to do this, please contact Us in writing using the information provided above. We may charge a small fee to meet Our costs in providing You with details of the information We hold about You.
You may also withdraw Your consent for Us to process Your data at any time by notifying Us in writing, but if You withdraw Your consent to certain types of processing described above We may be unable to maintain Your membership of Chess Evolved and you may no longer be able to access Chess Evolved.
If you are accessing the Game on Facebook, you may update, amend or delete Your information on Facebook, that we may receive from Facebook, by amending Your Facebook account information in accordance with Facebook's terms and conditions of use.
X. Changes To Our Privacy Policy
We reserve the right to make changes to Our Privacy Policy from time to time. Any such changes to Our privacy policy will be posted here.
The Grandest Scheme
Edit
Main page: The Grandest Scheme
Brilliant Light Dishwashers
Edit
Brilliant Light also produces a dishwasher system. The minor edited video is shown here, but the Director's Cut is shown directly on this page.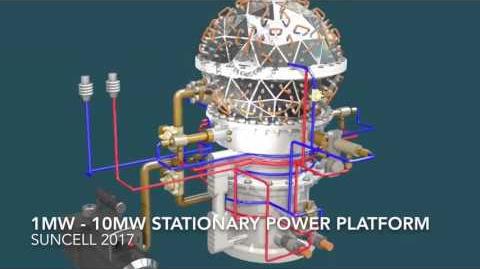 Brilliant Light Power
Edit
Brilliant Light also has a power system. Again, the unpolished video is here. Note that it is known that Lormand sometimes uses alternative usernames and names, so it is possible that they are being used for these appliances.
It turns out that Brilliant Light Power has been much more successful than Brilliant Light and all of The Grandest Scheme combined, as while Lormand has fallen on hard times, Brilliant Light Power has made millions of dollars from investors[5]. For some years now, they have purported they have discovered new, highly efficient energy, and also gotten a place on the epitome of trustworthy news sources, CNN, even internationally (in true Grandestyle, the international one is still using English). Mirroring the reaction to Game of Deviance, critics say that the proposed hydrino states are impossible and fraudulent as they do not fit with the model of quantum mechanics. It has also failed to deliver on bringing the energy states into public production. Either way, due to the $25 million (approximately 174,021,750 rubies) Brilliant Light Power has received, it has been much more successful, and is either a grandest energy scheme or a grandest scam.
Brilliant Light LLC also has a subdivision, Brilliant Light,LLC, with the comma purposely positioned like that. This is operated by Paul Keppel.
Unbounded Games
Edit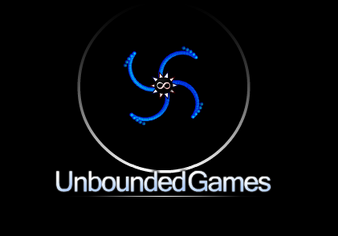 TheGrandestine has also made "about 40" games scattered in "this timeline". Some of them are on other accounts (unboundedgames, joUBG).
Lormand is also a Phoenix.
Lormand has an unofficial Twitch (thegrandestine), with a curious error, shown on the right.

More interestingly when the Internet Wayback Machine is used you have 3 page scans but when you attempt at look at them you find another twitch error stating "I'm sorry, that page is in another castle!." This is interesting because even when a time machine is used one still cannot see the page.
References
Edit